Winter weather can cause damage to flat roofs, so Rely Roofing is there to provide free estimates. They specialize in repairing flat roofs in order to save customers money.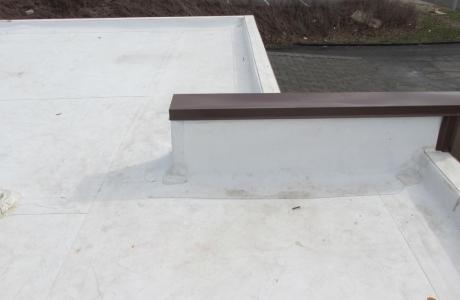 St. Louis, United States - February 13, 2018 /PressCable/ —
Saint Louis, MO (February, 2018)- Rely Roofing LLC. announces a warning for winter weather damage to flat roofing in the St. Louis region. In an effort to combat damages, Rely Roofing is offering free roofing estimates. Free roofing estimates may help customers assess whether damage can be prevented in the future or whether the roof needs immediate attention.
With winter weather on the way, Rely Roofing would like to warn customers about the risks and potential effects on flat roofs. Consistent snowfall can seem harmless at a glance, until a roof is sagging and the beams are creaking. A constant leak can cause expensive water damage, and water damage in the winter can quickly turn back to ice damage if proper measures are not taken. Infamous ice dams clog drains and back up water flow, allowing drips to seep through the gaps. Winter weather can quickly turn a small roofing problem into a major disaster.
Rely Roofing is a company that has inspected and repaired flat roofs in the St. Louis area for the past 41 years, in both the residential and commercial sector. Rely has seen severe winter weather in past years and understands the damages it can cause to a flat roof.
The company offers flat roof installation, but encourage flat roof restoration as a more cost effective solution. Instead of uprooting the flat roof and beginning, Rely's specialists try to identify ways to repair it. Rely Roofing uses methods such as thermoplastic polyolefin, or TPO, a one-ply membrane adhesive that is both durable and thermally sound, as well as Modified Bitumen, an asphalt-like surface known for its resilience. The underlying benefit of these measures are beyond just protection from snowy hazards, however; a well-sealed roof is also one of the ways a business or home retains its warmth when temperatures dip.
3748 McKelvey Rd.
St. Louis, Missouri
63044
Contact Info:
Name: Allen Ely
Email: allen@relyflatroof.com
Organization: Rely Flat Roofing
Address: 3748 McKelvey Rd., St. Louis, Missouri 63044, United States
Phone: +1-314-968-6600
For more information, please visit http://www.relyflatroof.com/
Source: PressCable
Release ID: 299306